One month.
That's the time between when Aanshi's* husband came to faith in Jesus, and when he was brutally murdered. His "crime"? Proclaiming Jesus boldly to everyone he knew. Abhoy* had received forgiveness and hope through Jesus, leading him to joyfully ask each person, "Do you know Him?"
Tragically, Abhoy's life on earth was cut short by those angered by his faith in Jesus. They thought by killing Abhoy and cutting out his tongue, they would silence his voice and that the name of Jesus would no longer be proclaimed. They were wrong.
Instead of cowering in fear at the devastating loss of her husband, Aanshi (pictured, above) continues boldly sharing Jesus and leading several regional house churches. "I gave up my life to the Lord, and wherever He will lead me, I will follow," she affirmed. What a testimony! Abhoy's martyrdom is now being heard around the world, giving courage to believers as they share the Gospel. What these men meant for evil, God is using for good (Genesis 50:20).
Last year, I had the privilege of meeting Aanshi before her husband came to Christ. She and five other people gathered in a remote village for Bible story training with Dr. Tara Rye, Audio Scripture Ministries (ASM) Director of Bible Engagement. As Tara and her husband Greg taught them stories from the Bible, Aanshi and the others got visibly excited as they caught the vision for sharing God's Word through storytelling. "This is simple. I can do this!" they exclaimed.
Aanshi and her friends have a printed Bible, but in their oral culture many can't read.** Sharing God's Word through Bible Story-centric discipleship opened a new door for these men and women, and they are now requesting additional discipleship training and Bible resources in audio.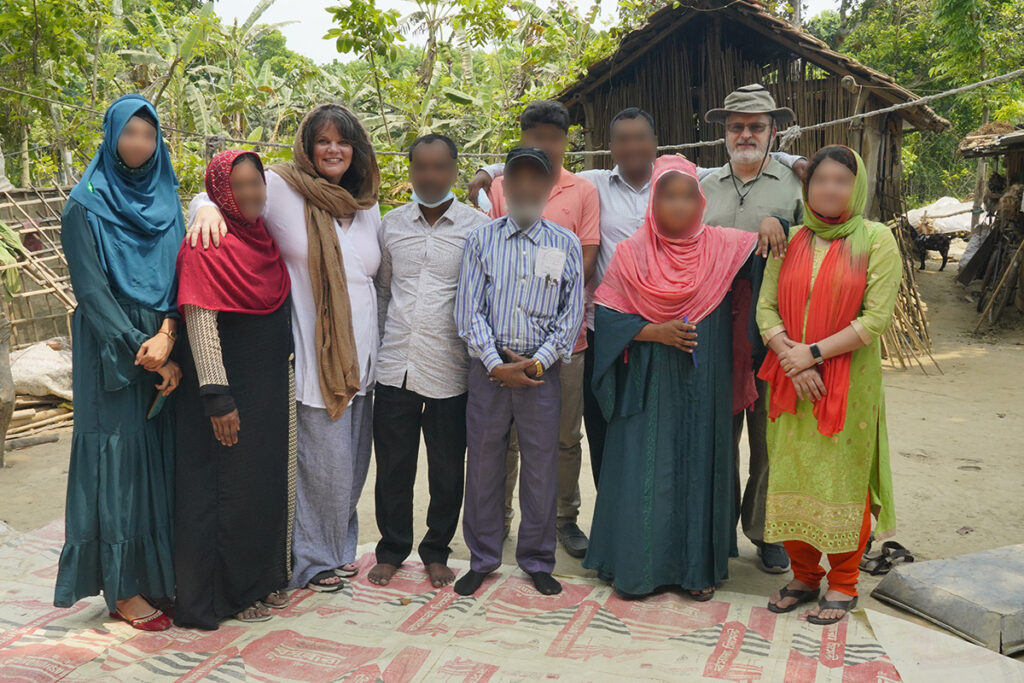 Would you pray for Aanshi and her fellow believers? Would you also consider a gift to help provide additional in-person training to encourage and equip these men and women who are boldly sharing Jesus in a culture hostile to the Gospel? Thank you for your generosity toward our brothers and sisters in this region.
Would you also pray for the men who killed Abhoy—to be convicted of their sin and come to faith in Jesus? Abhoy is in heaven today joyfully praising his Lord and Savior. As we anticipate celebrating with him around the throne of God, let's pray that many more will join us because of Aanshi's and Abhoy's unwavering commitment to the Lord.
Aanshi and the others we met are under constant threat, yet they continue to ask those they meet, "Do you know Him?" Rather than being deterred by threats of violence, they trust God with their life, "When I am afraid, I put my trust in You.  In God, whose Word I praise—in God I trust and am not afraid. What can mere mortals do to me?" (Psalm 56:3-4, NIV).
* Names changed for security reasons.
** 80% of the world's population are oral preference learners. Their preferred learning method is through listening and re-telling.