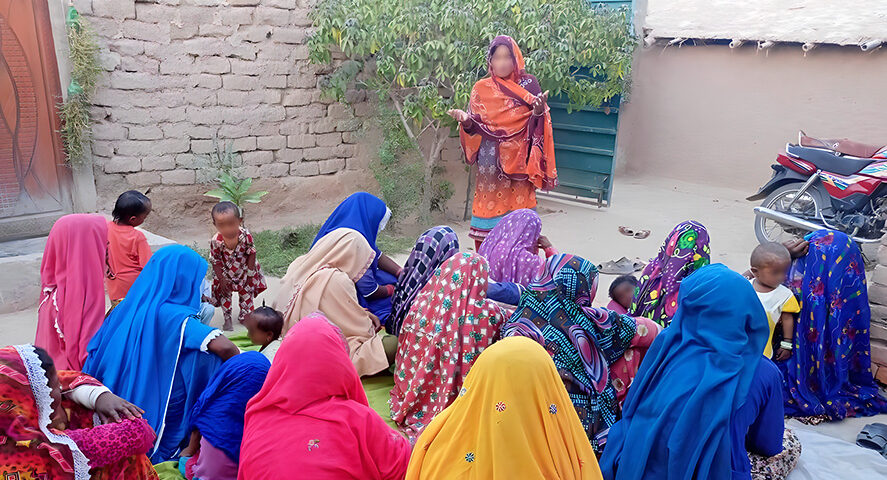 A* and S*, a couple in Greater South Asia, are passionate about sharing God's Word through stories, trained and mentored by Tara Rye (ASM Bible Engagement Director) and her husband, Greg. Now, A* and S* are training dozens of others in this region!
One of this couple's friends—Mrs. R* and her husband—were soon moving to another city, but before they left, S* shared the story of the Flood with Mrs. R*. After they moved, Mrs. R* began in turn to share the Bible stories she had learned with several women, men, and families in her new home. Starting from just one story, now MANY of them have come to know Jesus as their Savior!

A* said, "It often takes 5-10 years to reach a Hindu [with the Gospel of Jesus]. But we are discovering it is easier to teach about Christ if done through teaching the women, who will go and teach their families." More than 20 women, men, and families are being baptized as a result of this work. A* said, "This is the direct fruit of Tara's Bible Engagement training!"
YOUR prayer and financial support of Tara and Bible Engagement make this ministry possible–thank you! Through oral Bible storying, God is stirring up a hunger for His Word in many least-reached areas.

Would you please continue to pray for this family, and all those who came to know Jesus? Would you also prayerfully consider sending a gift, to continue this work?