MEXICO: This coffee-harvester in Mexico enjoyed listening to her audio Bible every day until she decided her son needed it more than she did. After giving it away, she told us, "Every time I would reach to turn it on (and not find it there), it was a reminder to pray for my son." She was overjoyed to receive another audio Bible for herself—one updated with the book of Psalms, recently recorded by our team in Mexico.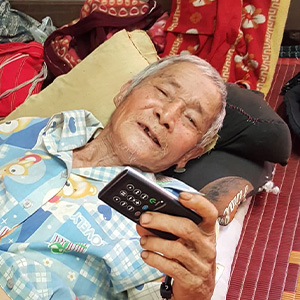 MYANMAR (BURMA): This older man just placed his trust in Jesus and is now able to hear God's Word in his heart language, thanks to ASM distribution partner Kittikoon serving with the Free Burma Rangers. They boldly bring the hope of the Gospel of Jesus to people in difficult places. Praise God for hearts made new as people hear His Word!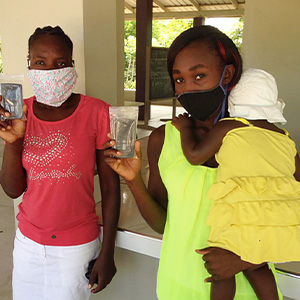 HAITI: These young Haitian mothers gratefully received God's Word through ministry partner Many Hands for Haiti (MH4H). MH4H recently distributed a shipment of Haitian-Creole audio Bibles to new mothers in their "First Thousand Days" nutritional program.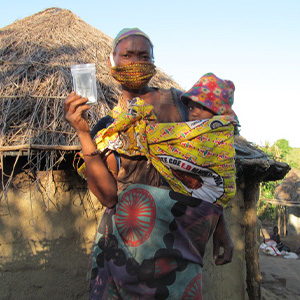 MOZAMBIQUE: ASM team members in Mozambique are personally delivering individual audio Bibles to the homes of those who need them. Travel and meeting restrictions prohibit large gatherings, but God's Word is being shared with many people like this woman, who joyfully received an audio Bible.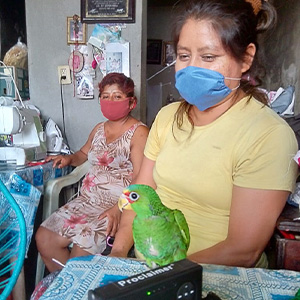 MEXICO: During COVID-19 restrictions, people have not been able to attend church in Mexico, but this small group (including a parrot!) is listening to Scripture in their own language, Nahuatl of Tatahuicapan. Our team placed this Proclaimer audio Bible, generously provided by ministry partner Faith Comes By Hearing.