United States Team Members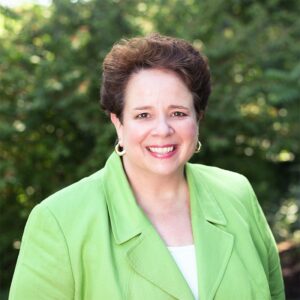 Naomi Frizzell, Executive Director  

For the past 20+ years Naomi has served in both domestic and international ministry organizations – through broadcast radio, in developing media / communications products and strategies, and by building and mobilizing teams around a common missional vision.
From 2005-2013, Naomi was head of communications for the Lausanne Movement. The 10 years prior to that she led communications for the U.S. Lausanne Movement (Mission America Coalition). Naomi also served as Vice President of Global Media for Our Daily Bread Ministries, giving leadership to the development and production of radio / audio programs, TV programs and short films, and was Interim Chief Operating Officer at visionSynergy, a ministry that helps advance the Great Commission by developing effective networks.  Naomi is a founding member of Lausanne Global Analysis and is a member of the Lausanne Movement Communications Working Group. Naomi served as the Program Director for the 2019 International Orality Network (ION) North America Regional Conference.
Naomi and her husband live in Michigan.
Listen to Naomi share a brief Scripture encouragement during ASM's "Home in His Word" project.
---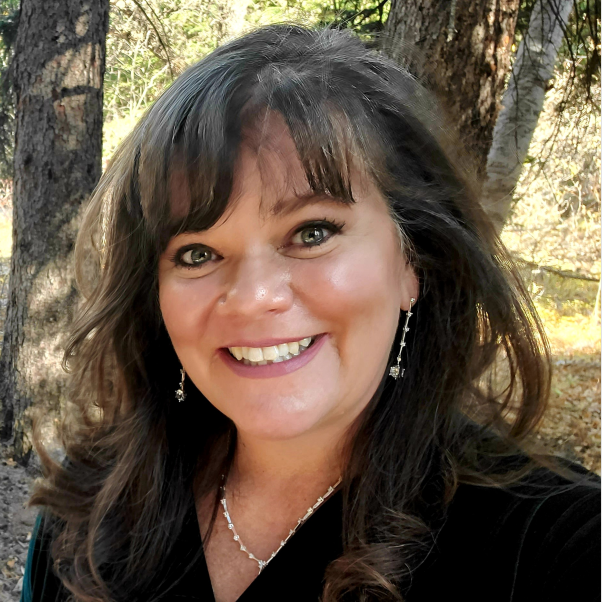 Tara Rye, Bible Engagement Director 

Tara Rye joined ASM's team as Bible Engagement Director in December 2020.  Tara's love of God's Word, her passion for discipleship, and her gift of serving equip her to effectively train leaders around the world in culturally-relevant ways of sharing Scripture.
Tara has incorporated Biblical storying along with inductive Bible study methods in church small groups, a homeless shelter, a home for human trafficking victims, on mission trips, at speaking engagements, on the radio, and on her Youtube channel. Tara has served as the Training Coordinator for Global Friends (a ministry that reaches international students), is an Executive Coach with Cru, a Podcast Host with Wholly Loved Ministries, and the President/Founder of Cultivating Hearts Ministries. In academia, Tara was Dean of Women at Grace University and a professor for Orality studies at Grace University and Nebraska Christian Colleges. She has served in numerous capacities with the International Orality Network and is the Program Director for 2021 North America Regional gathering of the International Orality Network. 
Tara, and her husband, Greg, have two adult children—including one newly married—and live in Nebraska.
Meet Tara and hear more about "What is Bible Engagement?"
---
Joshua Harrison, Donor Ministries Director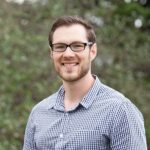 "Can you please read it to me again? I've never heard that story before, and I just want to close my eyes and listen to it again." Joshua will never forget that moment, as a neighborhood friend heard the story of Jesus for the first time. Joshua grew up on the mission field as a "third culture kid" and saw first-hand the power of God's Word heard in someone's own heart language. The Holy Spirit uses it to transform lives, whatever a person's cultural context. Ever since he realized his own great need for Jesus, Joshua's passion continues to be for the least-reached and Gospel-destitute people of the world.
Before joining ASM, Joshua's background was in promotions and radio broadcasting, with a master's in Applied Linguistics from the University of Massachusetts, Boston, and a bachelor's in Applied Linguistics, ESL, and Bible from Moody Bible Institute.
As ASM's Donor Ministries Director, Joshua has the privilege of sharing the stories of God at work across the world, and inviting others to join in with what God is doing. His desire is to build the partnerships and resources needed to reach every person still waiting to hear God's Word, so together we can delight in our Savior and faithfully fulfill His Great Commission.
Listen to Joshua share a brief Scripture encouragement during ASM's "Home in His Word" project.
---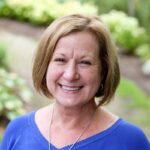 Wanda Maloy, Operations Manager  

Every day working as ASM's operations manager is different, and that is probably why Wanda loves the job. She considers it an honor and a privilege to be a part of the ministry. When she is not working, Wanda enjoys vacations with her husband and family, outdoor activities three seasons of the year, and reading by a fire in the fourth one. She also enjoys hanging out in downtown Holland, MI.
---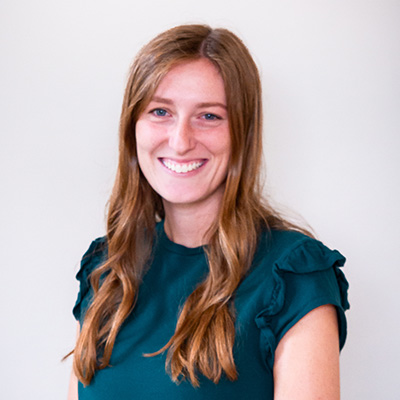 Erika Hoekzema, Finance Manager

Erika joined ASM in September 2022 as the Finance Manager. Erika has her Master's in Accounting from Davenport University and is a CPA. Believing that God intentionally equips each person with different abilities, a deep desire of her heart is to use her background in accounting for the spread of the Gospel. As someone who has been transformed by the Bible, her heart breaks for those who are considered unreached, and she is honored to be a part of the team at ASM that is bringing God's word to the ends of the earth.
Erika is involved in youth ministry, loves to be outside during the warmer months, and is recently married.
---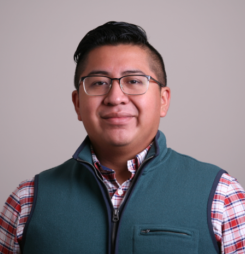 Jonathan Stoimenoff, Resource Department Coordinator

Jonathan joined ASM in 2020, bringing  a BA in Audio Production from Cornerstone University (Grand Rapids, MI).  As ASM's Resource Department Coordinator he puts his audio production skills and experience in manufacturing processes to work in helping send out God's Word in audio—to reach those who have never heard about Jesus.  Jonathan also continues serving as Youth Pastor at his local church, Pentecostals of Kentwood, MI.  He and his wife are blessed with three children.
---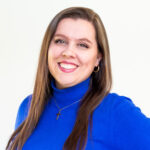 Kayla Andersen, Communications Coordinator

Kayla Andersen joined the ASM team as Communications Coordinator in Spring 2023. Based in Chicago, IL, she has been writing and serving churches and nonprofits for 10 years. Kayla seeks to share missional stories in a way that helps people connect deeply with God's heart for people. Kayla grew to love Jesus at a young age, and through cross-cultural experiences and mentorship in Latin America, He has also grown her passion to serve the global church.
When Kayla is not writing ASM newsletters or brainstorming new social media content, you will find her in vintage Chicago coffee shops writing on her blog, or traveling across the Midwest to speak at retreats.
---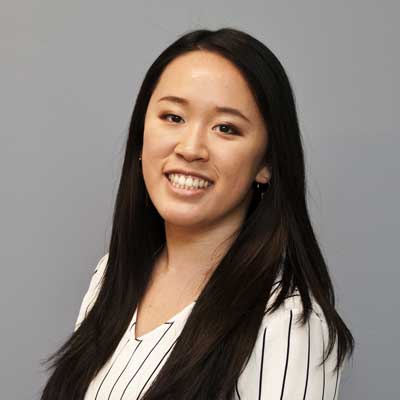 Allison Wilcox, Design Storyteller

Allison joined the ASM team in March of 2021. As ASM's Design Storyteller, Allison helps communicate how God is using His Word and ASM throughout the world, and illustrate tools and resources so that even more people can engage with God's Word.  
Allison received her Master of Arts through Pensacola Christian College in 2020 and brings her love of art and design to her work with the ASM team. Allison enjoys her graphic design work, but specializes in painting with oils, doing work as a freelance artist on the side.
Allison loves experiencing new cultures and is always willing to try new foods. She lives outside of Grand Rapids, Michigan with her husband Jack.
---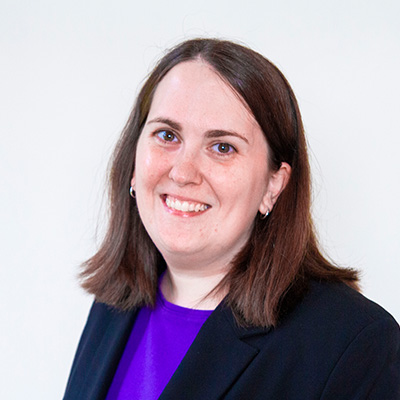 Jessica Purucker, Donation Receipting Specialist

Numbers aren't everyone's thing, but for Jessica, ASM's Donation Receipting Specialist, numbers are where she finds her happy place. A woman of order, paperwork, and systems, Jessica has been such an asset to ASM as she coordinates donations and answers donor questions and concerns.. She's also one of the friendly voices you'll hear when you call ASM. To wind down from all that paperwork, Jessica's happy place is with her husband and son at the beach. "I see God's handiwork in nature."
Jessica loves the ministry and vision of ASM. She's been blessed to have God's Word in her heart language during hard times in her life, and she loves that she gets to be a part of a ministry that focuses on others having God's Word in their heart language as well. "To think that we have so many translations of the written Word, it's crazy that we have such privilege when there are some who haven't heard anything."
---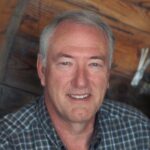 Don Lang, ASM Representative  

Over the past five years, Don Lang and his dedicated friends in Oregon have helped send more than 1,000 audio Bibles to some 17 countries, connecting thousands of people to God's Word in audio! Don's connection to ASM began after he experienced great personal loss, and felt called to pray Psalm 71:18 (NLT): "Now that I am old and gray, do not abandon me, O God. Let me proclaim Your power to this new generation…" The answer to this prayer came in part through a businessman in Bend, Oregon who encouraged Don to give away two audio Bibles. Since then, God has opened doors for Don and led him to build vital ministry connections—like with Kingdom Air Corp, the Free Burma Rangers, and many others—as Don saw the incredible impact of each Bible in audio.
"How many people will each audio Bible reach?" Don ponders. "Perhaps 10…or maybe more? Only God knows how many. And in that number, is there a next 'Billy Graham' for Burma, or for Uganda?"
This is Don's prayer—that every person who listens to an audio Bible will put their trust in Jesus and lead many others to the Lord. When Don isn't representing ASM or helping connect more people to God's Word in audio, you'll find him spending time with his kids and grandkids, active at his church, or outside enjoying God's beautiful creation. Don describes himself as an "ordinary" and "naturally shy" person, but to the ASM Team he is a champion in the cause of reaching people around the world! We praise God for Don and the team in Bend, Oregon.
---
Mexico Team Members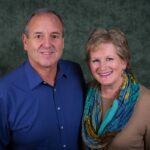 Jim and Jamie Loker, Latin America Directors  

Jim and his wife Jamie have served in full-time missions since 1986; first in Guatemala, then Oaxaca, Mexico, and currently from the Global Support Team office of Audio Scripture Ministries, in the USA. Their main role is to coordinate the recording and distribution of audio materials in Mexico. To date, the recording ministry they founded in 1994 has produced more than 85 complete New Testament recordings and 50+ dubs of Jesus films in the indigenous languages of Mexico, as well as many Old Testament portions, stories, and Bible summaries in audio. Through local church leaders and team trips, the Lokers have distributed thousands of audio Bibles in over 100 language areas.
The Lokers have seven adult children and twelve grandchildren scattered across four time zones and three countries. Besides family, Jim and Jamie also enjoy hosting short-term teams, sharing their passion for reaching indigenous people groups with scriptures in their mother tongue. Jim's favorite hobby is talking to internationals he meets while in the U.S. and showing them how to access phone apps with audio and video scripture materials. Jamie's pastimes include reading, writing, and intercessory prayer.
Read more about Jim and Jamie and all that God is doing through their ministry in Mexico and Latin America.
Listen to Jamie share a brief Scripture encouragement during ASM's "Home in His Word" project.
---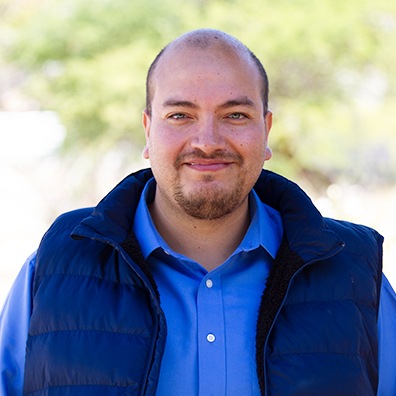 Diego G, Coordinator of Technology  
At age 20, Diego's studies in computer technology landed him a job at a federally-run radio station focused on multilingual broadcasts to different ethnic groups. There he learned more about the diverse people groups of Mexico and their languages. God was preparing him! As he became involved in a local church, Diego responded to the Lord's call to full-time ministry.
"Here we are, Lord. Send us." Shortly after their wedding in 2010, Diego and his wife Luz humbly accepted the invitation to move from Baja California to Oaxaca, Mexico. They had met at seminary while preparing for pastoral ministry, but when they heard about the need for a recording technician, they prayerfully discerned God's leading.
After two years of traveling throughout Oaxaca state, recording, editing, and distributing audio Scripture materials together as a couple, God blessed Diego and Luz with their first child. They started a church in Mitla, close to the recording studio. Today they have three young children, and their thriving multicultural congregation is doing outreach in a neighboring village.
---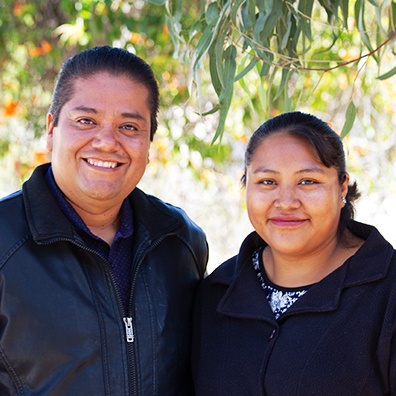 José and Jemima G, Recording Technician and Distribution Coordinator
José (called "Lupe") and Jemima G are two key ASM team members in Mexico. Their kind and patient attitude is a testimony to everyone. Together they are involved in almost every ministry aspect. They help identify languages that need the Bible recorded, meet with local pastors and leaders, and set up temporary recording studios in villages.
Next, they help produce, edit, and process the Bible recording. Finally, they often return to help distribute the audio Bibles. Lupe and Jemima first met during the multi-voice dramatized recording of the Guerrero Nahuatl New Testament. Jemima was reading several of the women's parts and Lupe was the recordist. Lupe has served on the team since 2008, and Jemima joined in the work full-time after their marriage on Valentine's Day 2015.
In spite of the hardships faced when traveling to and recording in remote locations, Lupe and Jemima consider it a privilege to share God's Word all over Mexico. They take great joy in fellowshipping with other believers, and witnessing the tears of joy when people receive and hear the audio Bibles for the first time in their own language.
---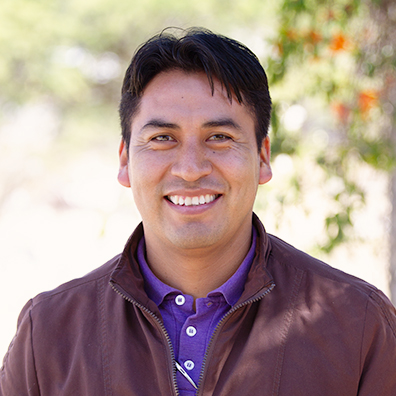 Isaias M, Recording Technician
---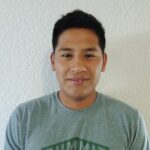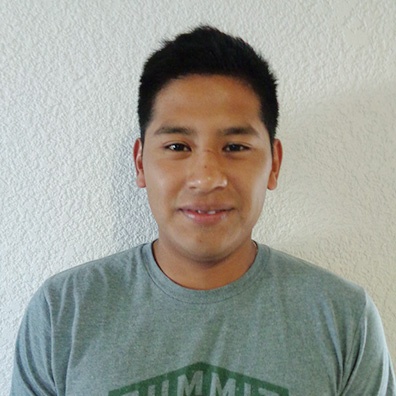 Edi G, Recording Technician
---
Mozambique Team Members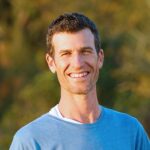 Chad Vanden Bosch, Africa Director  

Nearly one billion people worldwide can't study the Word of God because they can't read, and this is especially true in the country of Mozambique, where just 20% of the population is literate. As director of African operations for ASM, Chad oversees audio Scripture training, recording, and distribution projects throughout Africa, particularly in Mozambique. He travels from his base in Mozambique to new project locations in order to set up recording and distribution programs and train personnel in recording equipment and techniques.
---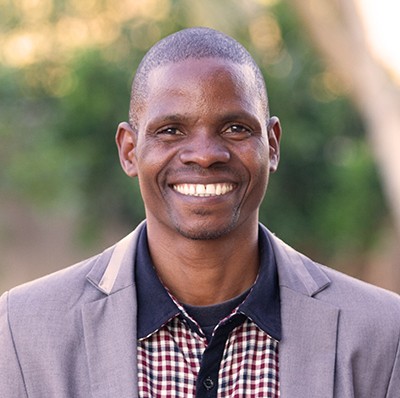 Estêvão Macambaco, Recording Technician and Distribution Coordinator  
"Commit your way to the LORD; trust in Him, and He will act" (Psalm 37:5, ESV) is one of Estêvão (Steve) Macambaco's favorite Bible verses.  Steve says this verse is an important reminder that God is our Provider: "We need to give everything to God and have confidence that He is the owner of everything and has promised to take care of us."  Since trusting God means hearing and remaining in Jesus' Words (John 15:7), Steve has a heart for bringing God's Word to people in an accessible way, in their own mother tongue.  
As a young man, Steve first came to know Jesus through a church choral group.  In 1998, he dedicated himself to full-time Christian service. Today, he serves as senior pastor at the Parish of Chinunguine (Emmanuel Evangelical Wesleyan Church) and as National Secretary of the Wesleyan church in Mozambique,as well as Recording Technician with Mozambique's Associação das Escrituras Em Audição (Association of Audio Scriptures).  Steve has seen firsthand the impact of audio Scripture. He reflects that "hearing the Word of God in audio has been a blessing in my [own] life. Audio allows you to hear the Word almost anytime and anywhere, and especially benefits those who have never had the opportunity to go to school."
Steve and his wife, Inência, have been married for 20 years, and are grateful for God's blessing them with four children.
---
Compassionate Care Team – Mozambique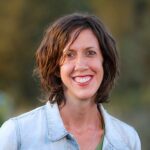 Dara Vanden Bosch, Compassionate Care Coordinator

As a nurse with a background in hospice and palliative care, Dara has seen a huge need in Mozambique to provide this type of specialized care. Many people live too far from a health care setting to even access basic health care services. When someone has a terminal disease or is suffering from pain or any type of debilitation, they may only know a life of suffering. By using a team of trained locals, palliative care is being brought to areas which otherwise would be living with no health care options. The team addresses social, physical, spiritual and psychological issues with a heavy emphasis of using audio Scripture materials to bring the hope and healing of the gospel to those nearing the end of life.
---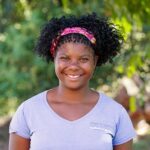 Rabeca J, Compassionate Care Worker 
Rabeca J. co-founded the Mvura Ya Upenhu Palliative Care (what we call the "Compassionate Care") program in Mozambique with Dara Vanden Bosch. Rabeca has always had a heart to care for the less fortunate in her community.
Even in her free time you'll often find Rabeca visiting widows, the sick, or even delivering babies! Rabeca often cares for children in need by taking them into her home and treating them as if they were her own. Rabeca, like many of us, has difficulty understanding why so many people experience such suffering. Yet, her favorite Bible verse is a constant reminder that God knows us, forms us, and loves us. Jeremiah 1:5—"Before I formed you in the womb I knew you, before you were born I set you apart; I appointed you as a prophet to the nations" (NIV). Her joy is one of the wonderful qualities Rabeca brings to each patient visit—and the ability to make everyone laugh. For enjoyment, she loves to sing, read and study her Bible, and sew or crochet.
---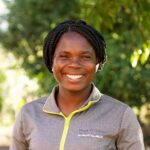 Mariana R, Compassionate Care Worker 
Mariana has been part of the Mozambique Compassionate Care Team since 2015. Most often, you hear Mariana before you see her — her laughter usually goes before her. Mariana radiates joy in everything she does. Her smile and laughter are contagious, which is exactly why she excels at bringing hope to the patients in Mozambique. If you're driving down rural dirt roads in central Mozambique, you might find Mariana leading the Compassionate Care Team on her motorbike — Mariana is a trailblazer as she faithfully cares for the patients that the team serves.
In her off time, Mariana may be found accompanying those from church, or complete strangers, to the hospital getting them the medical care they need. If not there, she's providing for her mother and extended family or singing with the youth at her church.
---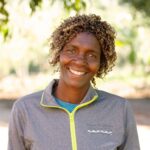 Rabeca F, Compassionate Care Worker 
---
Board of Directors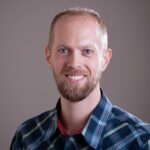 Jamison Worst, President and Board Chair, Treasurer. Realtor
Jamison serves as Chair of the ASM Board of Directors. His passion for getting God's Word into the hands of those who need it—combined with his energetic leadership and years of experience in finance and business—strengthen the team. Jamison loves telling people about Jesus Christ, and he, and his wife, Kristen, have been on a number of mission trips, seeing individuals and communities be transformed by the word of God in audio. Jamison and Kristen are also active in their local church; Jamison has served as president of the Deacons Team and as Congregational Life Director, and they both currently serve on the Worship Team. Jamison and his family make their home in Grand Rapids, Michigan.
---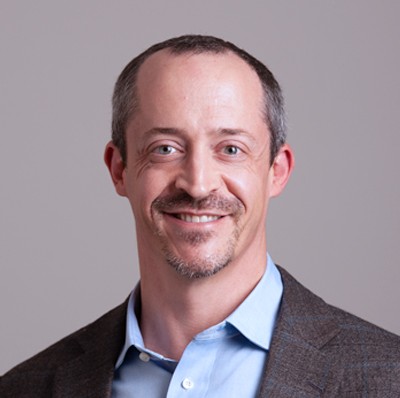 Ryan Wood, Director and Secretary. Senior Product Manager
Ryan Wood joined the ASM Board in 2017 and currently serves as Secretary, also chairing the ASM Development Committee. Having lived overseas and traveled widely for both military service and business, Ryan has a heart for people who do not otherwise have access to God's Word. His desire is to use his marketing management experience to help ASM share the Good News. Ryan works for a privately-held manufacturer in the outdoor industry and lives in southeast Michigan with his wife and four children.
---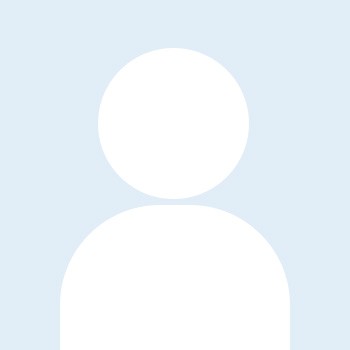 John Smith, Director
John Smith* has served on the ASM Board since April 2019. John served for a decade as a language school director and, as part of an international team, provided support to local congregations. He is convinced that bringing the Word of God in an accessible way is a task crucial to reaching people worldwide with the Gospel. John says, "God's Word is powerful and active, and will bring about the transformation that God wills, for each person, as they hear His Word in their own language." *John Smith is a pseudonym for this ASM Board member who is ministering in a creative access location.
---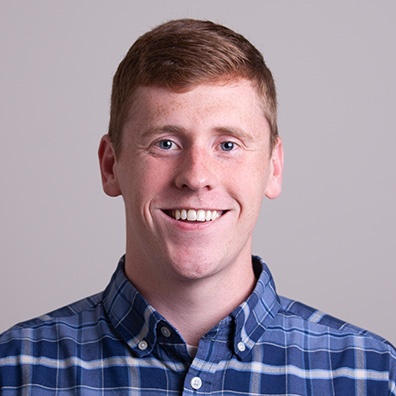 Ben Ruiter, Director
Ben has served on the Board since 2020. He has always had a heart for sharing the Gospel, and strongly resonated with ASM's mission to provide the Word of God to those around the world who cannot read. Ben brings a background in diverse business areas within the private sector, and is glad to use his experience and skills to further the reach of God's Word in audio through ASM. He has also been involved with various ministries and committees at his church, and currently serves on the Worship Team. He currently works as a Business Development Specialist at Varnum LLP, a law firm based in Grand Rapids, Michigan.   
---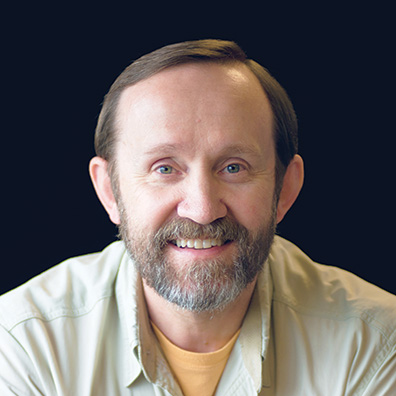 Tim Jackson, Director
---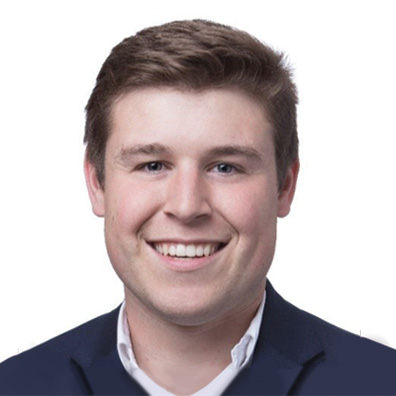 Kody Faulk, Director
Kody Faulk grew up in Grand Rapids, Michigan, and currently resides in Salt Lake City, Utah, with his wife, Kara. Kody graduated with a business finance degree from Calvin University and works as a Risk Management Associate at Goldman Sachs. Kody thoroughly enjoys using the skills God has given him in financial analysis and business development. He is actively involved in his local church and has a deep passion for spreading the Gospel. "The Great Commission is integral to my faith," Kody says, and he is glad for the opportunity to serve on the ASM Board. His prayer is to help spread the Word of God to communities around the world, so more lives can be transformed by the power of God.