The beginning of 2022 has been one of celebration for ASM's Team in Mexico.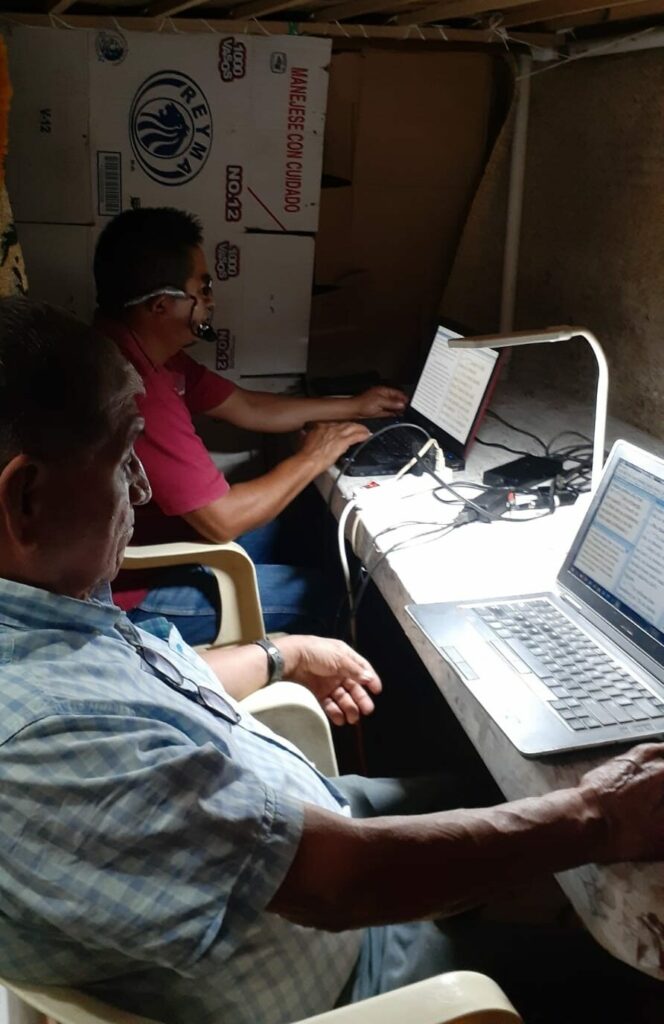 Thanks to your prayers and support, several Bible recordings were completed including the dramatized New Testaments in Nuyoo and Ayautla, a Luke Video, Jesus Film, and Deditos films, as well as a few single (Bible) book recordings.
Many of these recordings involved numerous long trips back and forth to villages to record, by ASM's diligent recording teams in Mexico.
One special highlight of this month of ministry was when Jim and Jamie Loker, ASM's Latin America Directors, had the privilege of representing Audio Scripture Ministries and our Mexico recording studio at a church dedication event for the book of Genesis—in Eloxochitlan Mazatec.
It was a day of rejoicing and celebration as the church family of Iglesia Bautista Pan de Vida, gathered together to commemorate and give thanks to God for what He has accomplished.
 Dozens of people eagerly received the audio book of Genesis, and others the written book, in their own heart language. There was feasting and great joy—and the fatted goat was generously prepared on the spot and served to all the guests.
At the close of the ceremony, the Mazatec pastor encouraged the congregation to dig in and listen to the Word, because, "God's Word is milk, meat, and honey—AVAILABLE to us all."
This pastor then quoted the promises of Revelation 1:3 that relate to the blessing of hearing what God has to say to His church
"God blesses the one who reads (aloud) the words of this prophecy to the church, and he blesses all who listen to its message and obey what it says, for the time is near."
Thank you for continuing to pray and give so generously, so now this is a reality – that this important book of the Bible IS available for one more people group.
More photos from the dedication.