Article by R.B. Klama at Mission Network News
Mozambique (MNN) — Mozambique is on high alert as Tropical Cyclone Idai roars towards the country's central coast, potentially putting thousands of lives in danger. As the storm intensifies this week, forecasters now warn that this could be one of the strongest storms in a decade, should it make landfall on Friday or Saturday.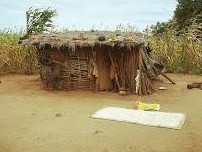 Audio Scripture Ministries' Joshua Harrison says roughly 40-percent of the population lives near the coast. "People are concerned and wondering what the winds will do and how long the flooding will last, so we really need to be in prayer for the people, especially in the city of Beira. It's looking like the cyclone is heading right for it."
Disastrous storm brings wind, rain
Already, heavy rains deluged central and northern Mozambique, killing at least 66 people and displacing 141,000. High waters also hit farmland, wiping out crops, a disaster for subsistence farmers living throughout the region. Although the country is no stranger to severe weather, this storm is different, Harrison says. "There've only been three cyclones that have made landfall in Mozambique at this intensity since we began to track it with satellites in 1966. This is a major event and we need to stand in prayer."
This same storm system flooded parts of southern Malawi, which borders Mozambique, causing catastrophic damage there, too. Disaster response teams in central and southwest provinces readied response plans in anticipation of the cyclone's landfall towards the end of the week.
Idai trail could be felt long-term
There's potential for severe disruption for ASM's Mozambique teams. The storm is on a trajectory to hit the main areas where they have ministry partners, church leaders, and pastors working. "They're literally asking God for their daily bread in this instance, where the weather is threatening it", explains Harrison, adding they can't emphasize the urgency enough. "We need to stand with our brothers and sisters in prayer and stand with those who need God's mercy in this situation."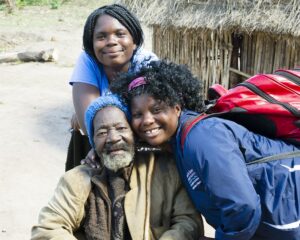 Harrison shares some other concerns about another facet of their ministry that serves a vulnerable group of people—the terminally ill. If the storm strengthens as predicted, the compassionate care team faces life or death situations with their patients.
"We have a palliative care ministry. For them, not having the proper water, not having the proper medicines perhaps that they might need, and for our team to not be able to reach them would be a very critical matter for their health."
Pray for the impossible
Each day that passes, the storm strengthens. Harrison's asking God for a miracle. "Pray for God's mercy that the storm would be weakened, and that the damaging winds would not come far inland, that people would be protected and also for our teams as we go out and minister after it hits this Friday or Saturday."
Headline image courtesy https://weather.com/