As ten inmates worked side-by-side in the field of a correctional farm in Alaska (pictured, left), one man pulled out an audio Bible. He had just received it through a local chaplain, sent out from ASM's Resource Department.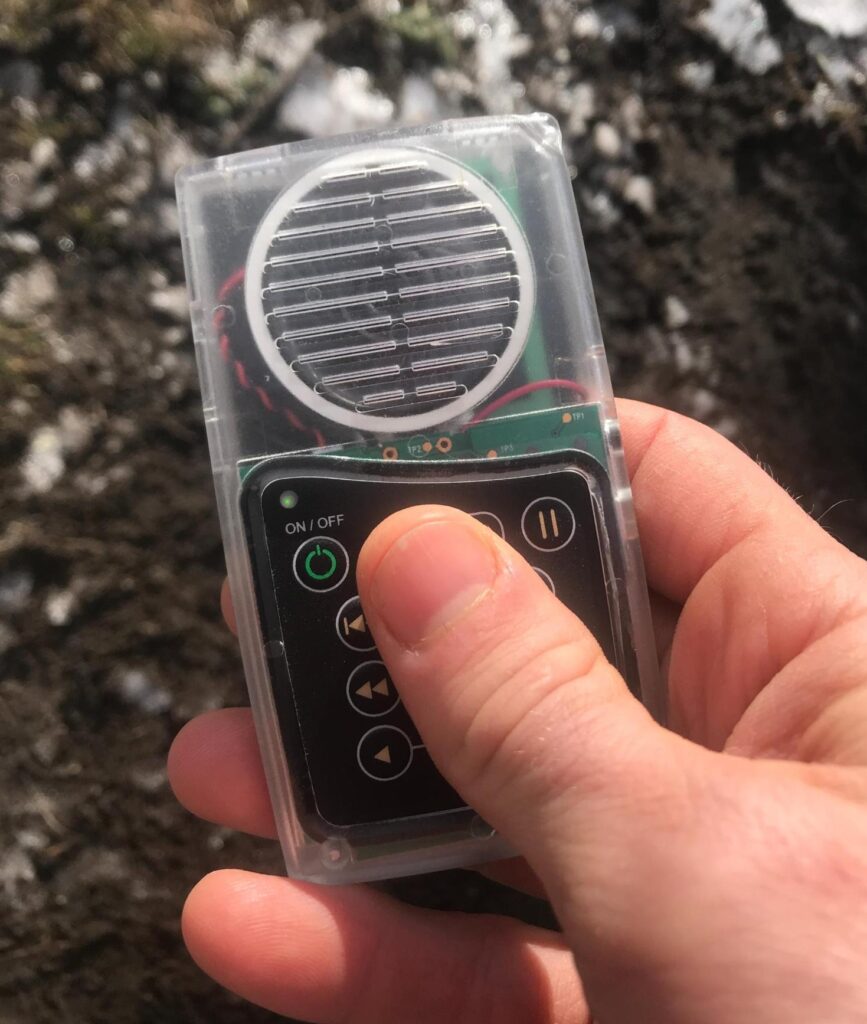 He turned it on, increasing the volume so all the others could hear it, as they cultivated the vegetables that would feed other inmates across the state. Above the normal sounds of their farm work, the steady voice from the solar-powered player began to share the words of Jesus. "A farmer went out to sow his seed…"
One of the men was a self-declared atheist. After listening that day, however, he insisted on getting an audio Bible to listen to God's Word. Each of the other men asked for audio Bibles too so they could continue listening. "So, the last nine players went to those nine men," the chaplain said.
Would you join us in praying for this man who called himself an atheist—and all those who've received audio Bibles?
"We know God's Word doesn't come back void," the local chaplain says, "and these audio Bibles have been a tremendous blessing to the men." Further, these transparent audio Bibles have been officially approved as "property," the chaplain explains, "so when they get one, they can take it with them when they have served their time, and continue to use it wherever they go." Praise God!
Would you give today to help share God's Word with other inmates who need to hear?