(Interview with Joshua Harrison begins at 1:41)
Article by Beth Stolicker at Mission Network News
Mexico (MNN) – Audio Scripture Ministries shares God's Word through audio Bibles. These audio Bibles are vital in areas where a print Bible is inaccessible, or perhaps the literacy rate is low or the people are oral learners. Plus, Audio Scripture Ministries' audio Bibles are solar-powered. This removes challenges regarding access to electricity.
Audio Bibles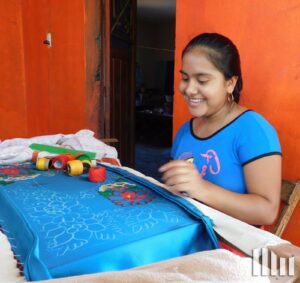 Audio Scripture Ministries offers different styles of audio Bibles and recordings, depending on the ministry context. For example, in Mexico, the organization is teamed up with Faith Comes By Hearing to provide some dramatized readings of the Scriptures. Audio Scripture Ministries' Joshua Harrison says these readings have been well received in the country.
"In Mexico, at a recent distribution, we were able to place many audio Bibles, including one for example, in the household of a young mother who weaves elaborate patterns on her loom for hours a day to help support her family while her husband is away working. And she listens to God's Word," Harrison says.
Another story Harrison shares is about a working mom. This woman bakes for 12 hours a day. While she's baking, she listens to God's Word through the audio Bible she was given. Harrison says the woman has been greatly encouraged by this time she has spent in the Scriptures while baking.
One of the beauties of audio Bibles is how they can immediately be shared. Harrison says as the woman bakes, her children and neighbors can listen to the Scriptures, too.
"We are so grateful that God's Word doesn't come back void and we know that's the case with God's Word in whatever format it is shared," Harrison says.
Audio Scripture Ministries has seen many people come into a relationship with Christ through the audio Bibles. These people have often joined local churches or even established their own.
"People love to share God's Word, and there's such hunger for it. And sometimes it can't be shared with others fast enough. And there really is a need for more audio Bibles in that regard. But, we do see good results coming, and oftentimes listening groups turn into churches," Harrison says.
Help Share God's Word
Will you join the efforts to help make God's word accessible? Start by praying for Audio Scripture Ministries' work in Mexico and elsewhere.
"At Audio Scripture Ministries, we have the privilege of helping connect people to God's Word in many places and let's be in prayer for those who are now listening for the first time that God would work in their hearts and that they would indeed share it with others, and please also be in prayer for us as we do need more audio Bibles," Harrison shares.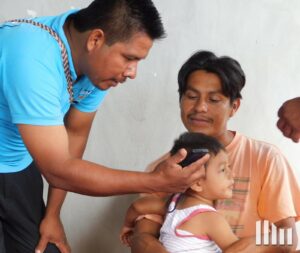 Another way to get involved is by helping provide an actual audio Bible. For about $35, you can put an audio Bible in the hands of an individual needing God's Word. The $35 is bound to impact more than just the person who receives the audio Bible, also reaching those whom the individual shares it with, like family and friends.
To provide an audio Bible through Audio Scripture Ministries, click here.
Original article can be viewed here.