---
In response to the devastation of Cyclone Idai in March 2019, ASM is collecting agricultural equipment, medical supplies, and audio Bibles to fill a 40 foot shipping container to send to ASM and RCA Missionaries Chad and Dara Vanden Bosch in Mozambique.
The container contents will support new and ongoing ministry efforts in Mozambique, including audio Bible recording and distribution, the recently-launched "Farming with God" agricultural program, and the Compassionate Care (palliative and hospice) program.
UPDATE: The 40 foot container will be loaded in the first week of September, so final "gift-in-kind" donations and container contents will need to be finalized by Sept 2nd.
The Need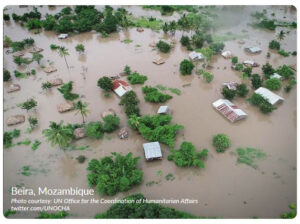 Cyclone Idai, one of the strongest storms to ever hit the Southern Hemisphere, came ashore March 2019 in Mozambique.  More than 800 people were killed and thousands of Mozambicans were left without homes, churches, crops, and jobs. More than 1 million acres of crops, nearly ready for harvesting, were destroyed, meaning hunger and famine are real possibilities for Mozambicans.
Farming with God
In November 2018, RCA Missionary and Audio Scripture Ministries (ASM) Africa Director, Chad Vanden Bosch, launched the "Farming With God" agricultural project in Central Mozambique to help teach new farming techniques to subsistence farmers. 
Despite the unusual weather including Cyclone Idai, the Team successfully grew 18 test plots of corn as well as cowpeas, sunflowers, and dry beans.  The Team has also planted bananas and sweet potatoes, and is currently establishing vegetable production.
Along with crop cultivation, the Team built four earthen dams for irrigation, rehabilitated an abandoned building for an Agricultural Institute, and established a small herd of goats to provide a regular source of fertilizer.  "Farming with God" currently manages 15 acres of land, and employs 11 people in the cultivation and development of the site, with the teaching phase scheduled to start in the last quarter of 2019.
Ministry Opportunities
Cyclone Idai has opened many doors to expanded ministry and to sharing God's Word.  The agricultural and physical devastation from the cyclone emphasized the great need for "Farming With God" and the Compassionate Care program.
Dara Vanden Bosch, RCA Missionary and ASM Compassionate Care Coordinator, and her Team provided immediate medical care and support for health conditions arising out of the cyclone.  Together they are providing post-Idai care, alongside regular health care, and are seeing increased opportunities to share the Gospel.
The destruction caused by the cyclone also exposed the fragility of the local agricultural system and opened the minds of many people to new ideas and new ways of cultivation. The local community saw that the "Farming with God" test plots suffered very little damage or loss from the cyclone because of simple things like using improved corn varieties and terracing sloped land. Local farmers are asking questions about the lack of damage. It has also stood as a testimony to the Lord's faithfulness. In the wake of the cyclone, one employee—who was not yet a believer—saw the lack of damage and declared, "God is with us!"
This openness, combined with the faithfulness of Chad and Dara to share God's Word and meet physical and spiritual needs, has opened unprecedented doors for sharing God's Word and the Gospel in audio.
Here's How You Can Help
PRAY!  This will be the first time in decades that ASM has shipped a container of goods, and it will be the first one sent to Mozambique. There are many opportunities for complications and challenges, so please pray for God's guidance and provision!
Donate! Additional funds are needed to purchase audio Bibles, and for shipping, customs, and overland transport of the container.  Donations are also being accepted through RCA Global Mission.
Check your barn / shed / garage.  Do you have an unused item on the "equipment needed" list that you could send to Mozambique? See the back page for ideas.
Keep your eyes open at local farm auctions / garage sales.   Would you help locate second-hand equipment (from our list)? This will help stretch donated dollars.
Do you have access to surplus medical supplies or equipment—or do you know someone who does?  Please check the medical supply list for the needed items.
Are you a mechanic or mechanically inclined?  Would you be would be willing to look over any second-hand equipment to make sure everything is in tip-top shape before it is packed and shipped?
Can you use a saw and hammer?  Could you help build packing crates to keep the equipment safe during the long journey across the ocean?
Crochet, knit, crochet.  Would you be willing to crochet / knit stocking hats for Compassionate Care patients and their family members?
Pray!  The start, middle, and end of this project needs your prayers. Thank you for praying!
Email your questions to MZprojects@audioscripture.org, or call the ASM office at 616.396.5291.
Mozambique Agricultural Container—Equipment and Supplies List
Audio Bibles and Recording Studio Equipment
800 additional Audio Bibles
2 Pairs of Studio Monitors (for editing)
2 Desktop Computers (for recording and editing)
Medical Supplies and Equipment
Wound Care Dressings (gauze-non-sterile 2×2, 4×4, gauze rolls; waterproof composite dressing; ABD pads; waterproof transparent dressings; waterproof-silicone foam dressings)
Disposable Latex Gloves
Reusable Feminine Hygiene Packets
100 New Blankets
Skin Care Products (Vitamin A & D Ointment, Aqueous Cream)
Food Dehydrator (240v, larger size)
Hemoglobin Test Kit x200 (AimStrip 78200 Hemoglobin Starter Pack)
Plastic Bedpans and Urinals
Oral Swabs (for use with patients unable to care for their own dental health)
4 Backpacks (for the Compassionate Care Team to carry medical supplies and medicine to patients)
Agricultural Supplies and Equipment
25-35 hp 4wd Tractor (Kubota or similar)
Tractor Spare Parts (filters, hoses, belts, etc.)
Tractor Mounted Backhoe (to fit tractor; Woods, Kelley, Kubota)
Universal Forks / Thumb
Chisel Plow
Single Row Cultivator
S-tine Cultivator
48" Disc Harrow (3pt)
Disc Harrow (pull type)
2-3 Row Planter
Raised Bed Maker
Middle Buster
Box Blade
Flail Mower
Pallet Forks
3pt Dirt Scoop
3pt Boom Pole
Other Agricultural Equipment
Small Seed Planter x4 (single row, changeable disc)
Troy Bilt Rototillers
Grain Bin and Ladder (4-5 ton; disassembled)
T-posts (6 ft) Fence Posts
---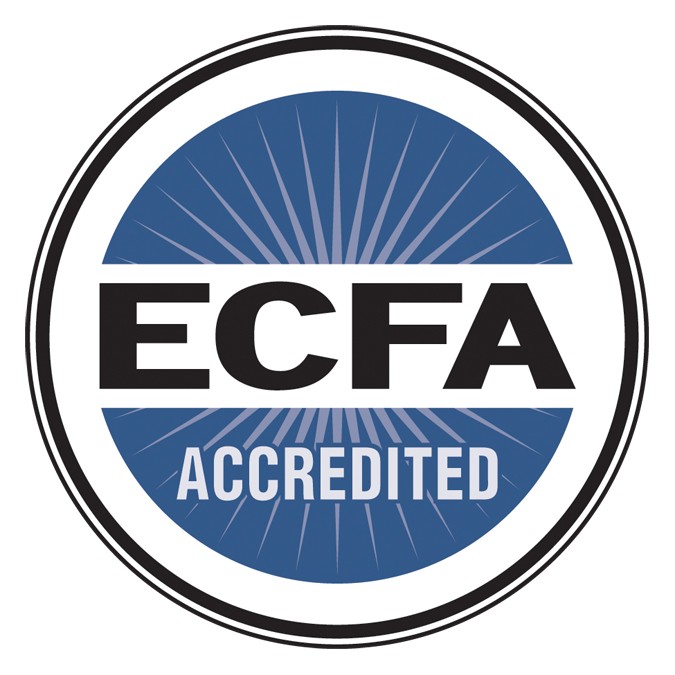 All donations and gifts-in-kind are tax deductible. ASM is a member of the Evangelical Council for Financial Accountability.