Mozambique is considered one of the poorest countries in the world (usatoday.com), a situation compounded by social and political upheavel. "Wars and rumors of war" (Matthew 24) can be a daily reality for many Mozambicans. Our Compassionate Care (CC) Team is on the front lines of serving the critically ill and the disenfranchised in Mozambique. Among their patients are these heartwrenching ones: a mother caring for her children alone while dying of AIDS; a child with severe burn wounds from a cooking fire; an elderly woman dealing with many health issues while also fearing for her safety; and a child whose parents won't take him to the hospital, believing instead that his seizures are from an evil spirit. The team knows that God is using them as the hands and feet of Jesus to serve those in need, yet the heavy burden of these situations can take a toll of burnout, fatigue and emotional exhaustion.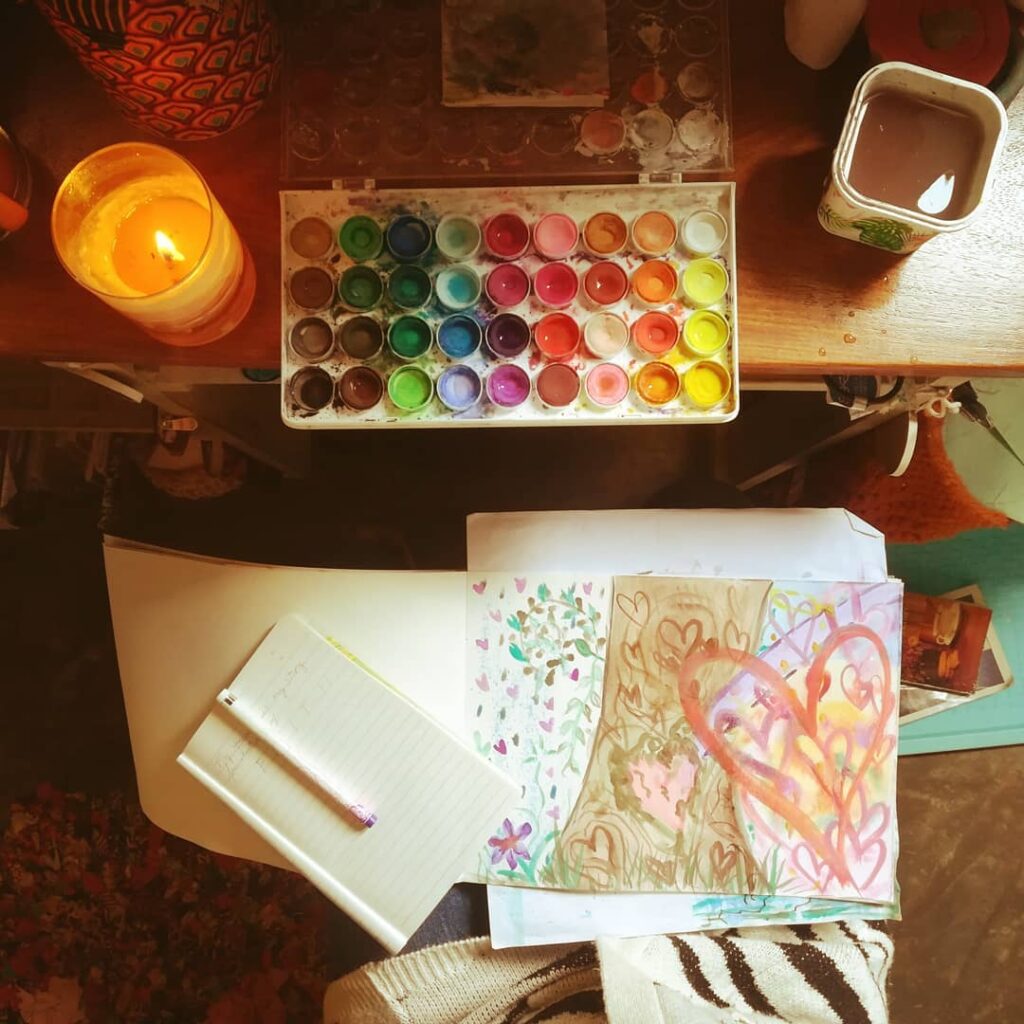 Dara Vanden Bosch, ASM Compassionate Care Coordinator has invested significantly not only in people in the local community, but also in the lives of her CC Team. She has been searching for a way to help bring relief and healing to her team from the many difficult situations they face.
As you may know, Dara is artistically gifted. Give her a few hours and the right resources and she'll create a celebration of God's creation. Dara recently completed an online course called "Healing through Art", and began seeing the benefit of using art in her personal life. Over the last few months, she's implemented healing through art as a therapeutic method to help the CC Team process all they experience in providing medical care for those in need. Dara says their time together includes reading or listening to the Bible, and allowing God to speak and restore them through the creation of art. Team member Mariana says "when I do art, I don't have any worries. It allows me a time to be carefree and not feel the weight of all that is challenging in my life."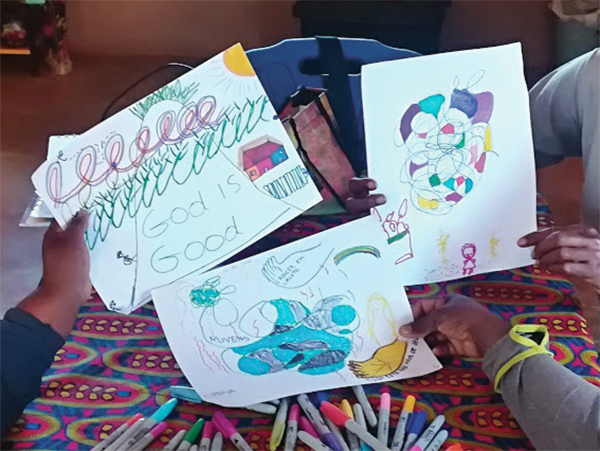 By focusing on these methods of restoration, Dara continues to invest in her team, helping them deepen their relationship with Jesus, and develop skills to cope with the sometimes very difficult calling God has on their lives. Dara says, "If we, as a team, stay healthy and strong, we'll be able to continue serving God and sharing His Word in audio so that all will hear!" Please pray for Dara and her team as they share God's love and compassion with everyone they meet.
---
Learn more about how Dara and her team use audio Bibles to share hope in Compassion ministry, and how you can apply to receive a starter package of audio Bibles for your medical/compassion ministry!