Compassionate Care Audio Bible Grant Application
Jump to:
The goal of this program is to encourage compassionate care programs globally to enhance their outreach by using and distributing Audio Bibles. Many times in missions, we venture to new lands without being proficient in the local language, or we travel so much that there are too many languages that we are encountering. Language barriers can have limitations in our ability to communicate and serve. Language can also hinder our ability to share the gospel. By utilizing resources such as Audio Bibles (with Scriptures in the native language and charged with a solar panel), you give the gift of God's word long after your time in the field comes to an end. In some places, this may be the first time individuals have EVER heard the Holy Scriptures in their native language. The impact of an audio Bible often has an impact far beyond the owner of the Bible. Audio Bibles are often shared throughout entire extended families, communities, and churches.
Please see the Compassionate Care and Audio Bibles Case Study below for an example of and results of Audio Bibles being used in Compassionate Care ministry in rural Mozambique.
---
Frequently Asked Questions
What is a Compassionate Care ministry?
Compassionate Care ministry is a ministry of servanthood–coming alongside an individual who is in need of a tangible act of love. This could be meeting a medical need (eye care, dental, mental health, hospice/palliative care, primary care, post-operative, health education, family planning, etc), or a need for physical food, shelter, or counseling. Compassionate Care is being the hands and feet of Jesus.
Who is eligible for this grant?
If you are serving with a "compassionate care" ministry whose goal and desire is to share the Good News of Jesus Christ, you may be eligible to apply for this grant. Applications will be accepted from, but are not limited to, the following:
Medical professionals providing primary health care on a short-term mission trip
Medical professionals that live overseas and provide medical care, education, training such as at a missions hospital, a community care program, dental, health education, HIV/AIDS care, palliative care/hospice, eye care, etc
An individual / team working in the area of disaster rescue and relief
An individual / team working to build houses, schools, clinics, churches
Applications will be reviewed on an individual basis. Questions may be sent via email to Dara Vanden Bosch, Audio Scripture Ministries' Compassionate Care Coordinator in Mozambique, dvandenbosch@audioscripture.org
How does the grant program work?
If you have a missions trip scheduled and you feel Audio Bibles would be an added benefit to your ministry, please fill out the accompanying application form. If your application is approved, Audio Bibles will be sent to you (only shipped within the continental US) prior to your departure, to be hand-carried to your ministry location. By accepting this grant of Audio Bibles you also are committing to provide feedback, stories and photos (if appropriate and permissible) for ASM to share as desired, via print, email, and social media outlets.
Please keep the following in mind when applying for this grant:
Grant Expectations
Applications must be received within 90 days of your trip (prior to needing them delivered for the trip).
A maximum of 20 Audio Bibles will be given per grant request (this number depends on availability and your understanding of customs and border entrance to the country you're visiting).
Audio Bibles can only be shipped to a USA address (unless otherwise arranged through Compassionate Care Coordinator, Dara Vanden Bosch, based in Mozambique).
Audio Bibles will be loaded FIRST with New and/or Old Testament* Bible recordings, depending, or with other biblically-based content depending on language availability.
Please verify in the application what language you are requesting. Grants will be given according to availability of audio resources. Applicants must research and know the native language of the people group you will be visiting.
Your organization / ministry / church is responsible for all costs associated with the transportation and delivery of the Audio Bibles to their final location outside of the United States. Audio Scripture Ministries assumes no liability or responsibility for transportation costs, import duties / customs, etc. for the Audio Bibles.
You agree to provide a brief post-trip report with photos in which information may be used as desired in ASM newsletters social media, prayer and praise guide, etc. (Unless there are security and / or privacy issues that must be explained before approval of your application.)
Each application is reviewed on an individual basis. Dara Vanden Bosch and team will make decisions based on the contents of the application, so please be thorough in your explanations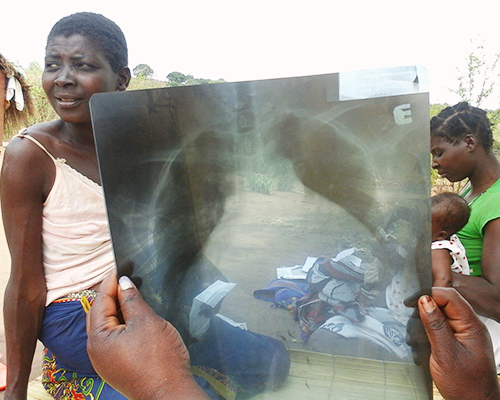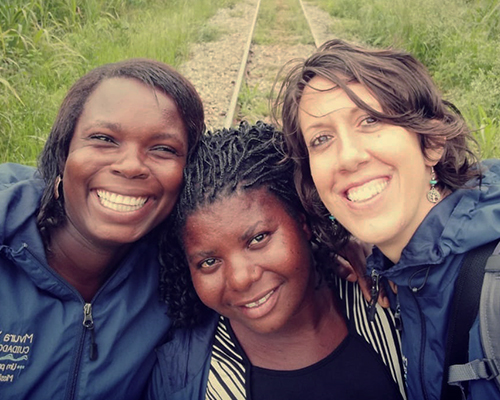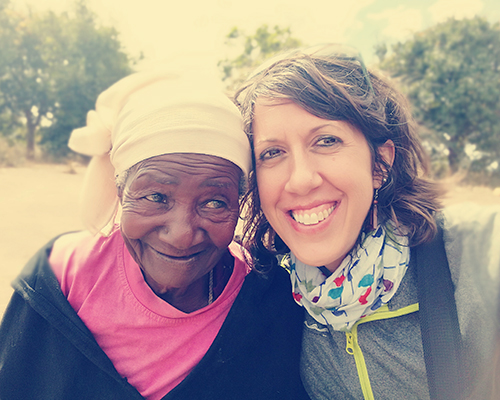 ---
---
Compassionate Care and Audio Bibles
A Case Study
In Mozambique the ASM Compassionate Care ministry focuses on Palliative Care (and providing dignity at the end of life).
How audio Bibles have made an impact:
Patients with end-of-life agitation have become peaceful and calm in hearing the Scriptures (or songs) in their native language.
Dementia patients have settled and found peace; been reoriented, even if only briefly, by the familiarity of God's Word.
Patients with severe pain have experienced pain relief with the distraction of Audio Scriptures.
Stroke and paralyzed patients who have physical limitations are able to have the joy of listening and learning God's Word while immobile. Audio Scriptures help pass the time with encouraging Words for those with physical limitations. Many have been blessed with this technology giving them the opportunity to hear God's Word.
80% of the world's population are considered oral communicators, either by necessity or preference.  This means they can't, don't, or won't read. An Audio Bible may be their only opportunity to hear the joy and hope of the Gospel.
In the last moments of life patients have asked for their Audio Bible and taken their last breath clinging to their Audio Bible.
One patient made a special effort to make sure that a special family member would inherit her Audio Bible when she died. It was her only prized possession she had to pass on.