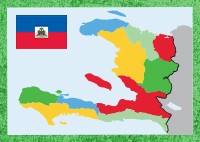 Mission Project—Audio Bibles for Haiti (AB4H)
This giving project is to provide audio Bibles for Haiti (#AB4H), through a partnership between Many Hands for Haiti (MH4H) and Audio Scripture Ministries (ASM). Each $41 your group raises will send one solar-powered audio Bible. ASM will preload each audio Bible with Bible stories and Scripture in Haitian Creole (commonly spoken) or French (the official language), and these audio Bibles will be distributed by Many Hands for Haiti. MH4H's mission is "transforming together, to be love in action, in a broken world." ASM helps connect people to God's Word in their own heart language. Together, we can share God's Word with those who need to hear it in Haiti. ASM and MH4H have developed an AB4H promotional kit that includes materials to easily help you share this vision with those participating in this giving project.
Download Promotional Materials

You can download and print the following handouts, materials, and posters for your mission project. (Click on the links below to open, and then print—or right click on the link and select "Save Link As," to save them to a specific place, if you need to print them elsewhere)

Use these materials to help your group discover the importance of sharing the Bible in audio—and the excitement of providing a life-changing gift that will continue to bless someone in Haiti. For $41, one audio Bible can make an eternal impact in the life of an entire family! The audio Bibles provided through your fundraising will be distributed through Many Hands for Haiti.
Download printable posters, activity sheets, and more below:
Actual-size Audio Bible Handout Card, 3″ x 5″ (sheet of 9, best printed on 8.5″ x 14″ cardstock)
Audio Bible Stickers, 2″ x 3.5″ (to track fundraising progress on the poster)
Printable Activity Sheets (black & white copy, sized for regular 8.5″ x 11″ paper):
---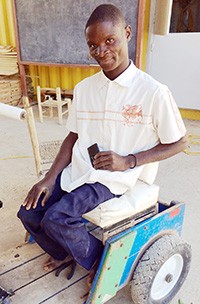 Give to Audio Bibles for Haiti
Audio Bibles are a lasting reminder of God's love. For Haitians like Maximo (pictured) or Marie, an audio Bible will make it possible to hear God's Word every day. $41 will send one audio Bible. Each unit has the potential to reach 8, 10, or 12 people as grateful audio Bible recipients share or listen with their friends, family, and neighbors. Would you prayerfully consider making a donation toward audio Bibles for Haiti?
If possible, please send your donation via check to our Holland, MI office. Doing so helps eliminate credit / debit card processing fees, allowing more of your donation to go toward this project.
You can make your check out to: Audio Scripture Ministries (memo: Audio Bibles for Haiti or AB4H), and send to 760 S Waverly Rd, Holland, MI 49423. Thank you!