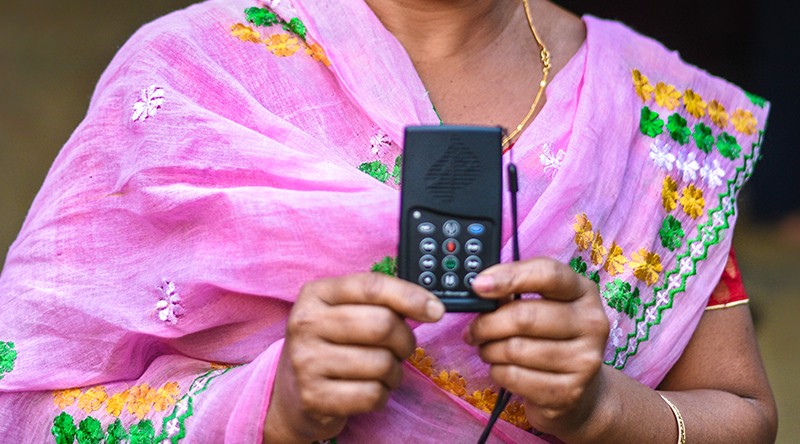 As believers in Jesus Christ, we proclaim the Good News of the Gospel! Unfortunately, some people are hostile to this Good News and do all they can to stop it from spreading. In these areas of world, audio Bibles are an effective, discrete way to get Scripture into the hands of people who need to hear God's Word in their own heart language.
Recently, one woman in India (not pictured) was listening to—and finding encouragement from—her audio Bible, when members of her village complained about it to their village leader. After listening to the audio Bible for himself, the village leader said not to bother her and to let her listen, because the audio Bible was only speaking Good News!
Praise God that this interaction gave a missionary the opportunity to reach out further to this village and show the JESUS film to them. Pray for this community, and their leader, that they would come to faith in Jesus Christ and begin proclaiming the Good News to others!