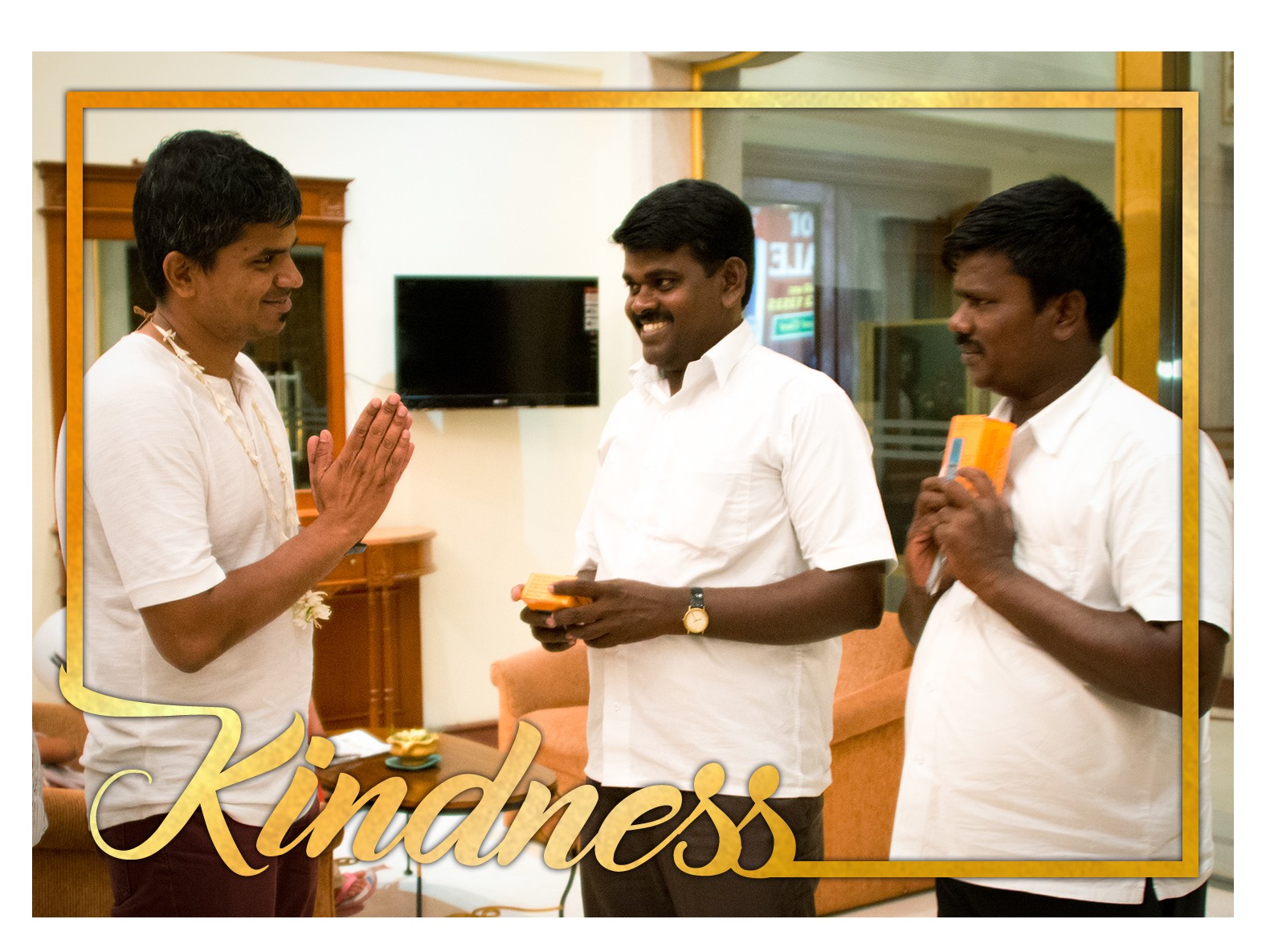 In India, the population is 1.3 billion people and growing. JP Sundararajan, ASM India / Asia Director, travels to India several times a year to help support and grow the ministry there. Whether it's a 20+ hour flight from Grand Rapids, MI to Bangalore, or traveling within India to a distant village for an audio Bible distribution, these travels have become quite familiar and almost routine. However on one trip, JP and the team were stopped in their tracks in an unlikely way. On this particular trip, JP and several WCOI staff members were traveling eight hours by car from one part of India to another for an audio Bible distribution. The combination of heat, terrain, and other factors led many staff members to become quite sick, resulting in many stops along the roadside for them to be "sick" outside of the car. Through it all the car driver was patient, kind, and understanding. As the trip came to a close, JP apologized to the driver for the frequent stops and was astounded by the driver's response.
The driver responded, "Sir, nobody has treated us like you have. You have made us feel like we were a part of the group. I know that you were giving out these Bibles…is that something I could have?"
Unfortunately JP had to share that there were no audio Bibles left. Audio Bibles are in high demand in India, and elsewhere, and running out of them is a common problem.
Upon returning to the United States, JP shared the story of this encounter with a local church. As he finished his sermon, a woman approached with $75.00 saying the gift, "was for the next time." With this money JP purchased two audio Bibles and kept them in his pocket as a reminder of the needs in India and the desire for more resources.
Two years later, JP returned to India. As he waited at a railway station, JP was amazed to see a very familiar face before him. In a sea of thousands, God had brought back the same car driver. Looking into this man's eyes, JP shared that he had been carrying this man's audio Bible for the last two years and that God cared specifically for him. After learning of God's special care for him, this man gave up following every other god and chose to give his life to the One true living God!
In John 13:35 Jesus says, "By this everyone will know that you are my disciples, if you love one another." In what could have been an awkward experience between an Indian car driver and a group of believers, God moved in a powerful way and revealed His heart for the nation of India and for this one car driver. In India, there are thousands of small ethnic and tribal groups as well as hundreds of languages spoken. Each person has a family, dreams, hobbies, and a unique life story. Our awesome and powerful God cares for each one.