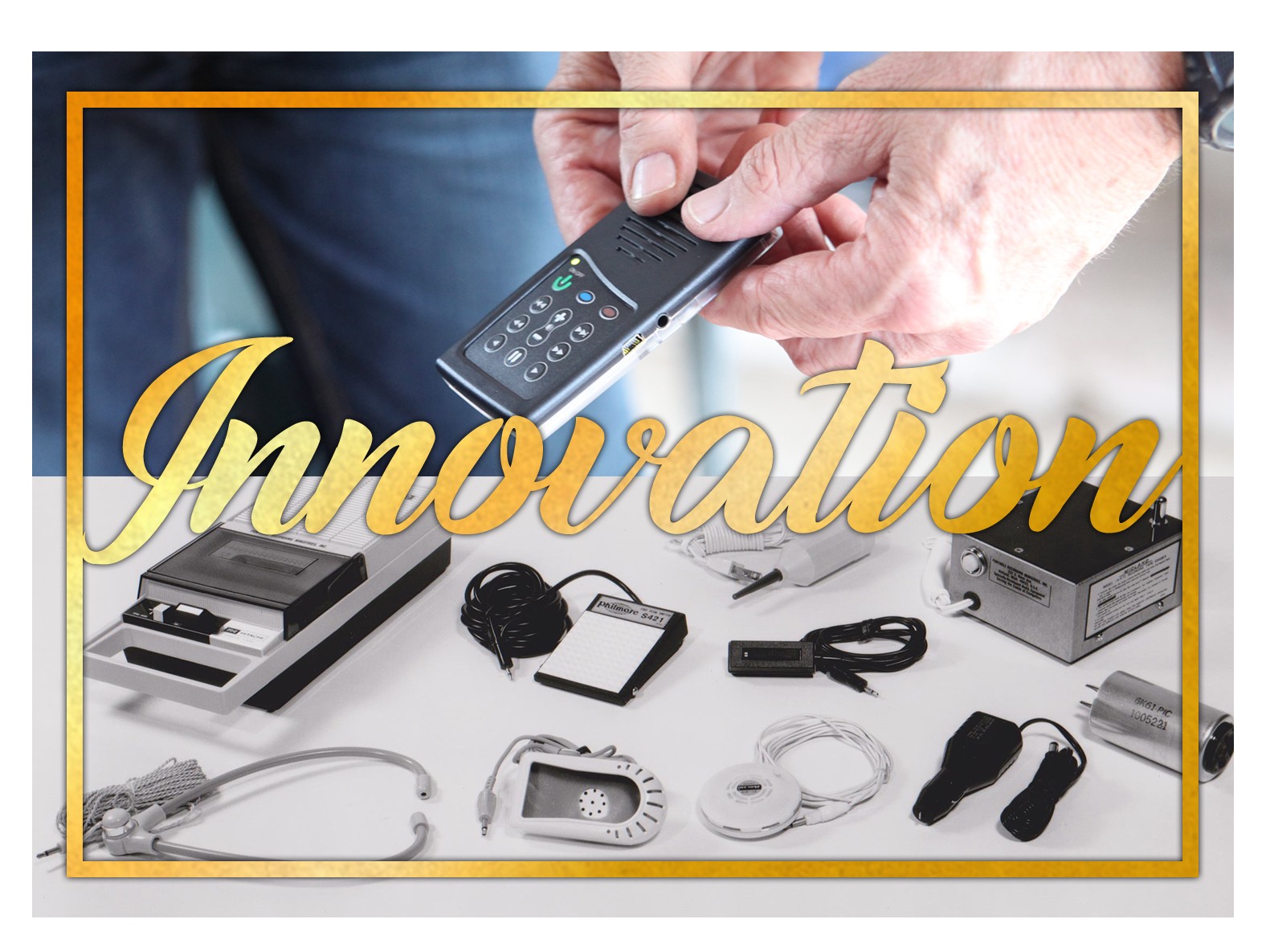 Technology 40 and 50 years ago was quite different than it is today. Things we take for granted today – like being able to connect almost instantly with people, getting news and information at the touch of a button, and playing complicated digital games on a 5 inch screen – were things of science fiction.
JP Sundararajan, ASM India/Asia Director says his father, Sundara, had a deep desire to share God's Word with the people of India. WCOI (World Cassette Outreach of India, an ASM partner) was started by Sundara and his wife, Priya, to distribute the Bible on audio cassettes in India. At the time, the New Testament in Tamil was stored on 35-37 individual cassettes, and unfortunately the tapes would frequently get stuck in the player units. When this occurred, people were asked to take them to licensed "cassette mechanics" and to not try to fix the units themselves.
One man who received a prized Bible cassette set during a distribution, had a cassette he was listening to get jammed in the player. Remembering the advice of those who had distributed it, he decided not to take matters into his own hands but to instead have the cassette looked at by a local "mechanic". This man brought the player to the mechanic's shop, and unknowingly became a part of a special "God encounter." After their brief exchange, the mechanic began untangling the tape and rolling it back into the cassette. When this was done he played the cassette in the player to help smooth out the tape.
As he listened to the tape, the mechanic was drawn into the Scriptures that told of a loving Savior, and he quickly became hungry to hear more of the story. The man who owned the player and cassettes returned a few hours later and upon his arrival, the mechanic asked to hear more from the next cassette. The seed of God's Word was planted, and as the mechanic heard more about Christ through the ministry of "exchanging" cassettes, he and his wife came to know Christ. Today this couple continues to serve in a home church that they planted as a result of this encounter with the truth of God's Word.
God orchestrated this event to connect two non-Christians who, through what today seems like rudimentary technology, learned of Christ's love for them and then spread that love for His Word.
Since that time, technology has rapidly advanced. No longer do we use cardboard players, cassettes, or tape-talk players but instead we use digital audio players such as the Envoy audio Bible, Wildlife StoryTeller, Proclaimer and other similar audio devices. These players can be programmed with up to 82 hours of Scripture, worship songs, and other discipleship materials.
Coming up soon in 2018, an interactive smartphone app will be released that will enable the people of India to have greater access to the Scriptures, Bible teaching and discipleship materials. ASM looks ahead with prayerful expectation for how God will enable this ministry to continue spreading His Word in audio through exciting new technology. Please be praying for wisdom and for funding for ASM to effectively use this technology so that everyone will have the opportunity to hear God's Word in their own heart language.